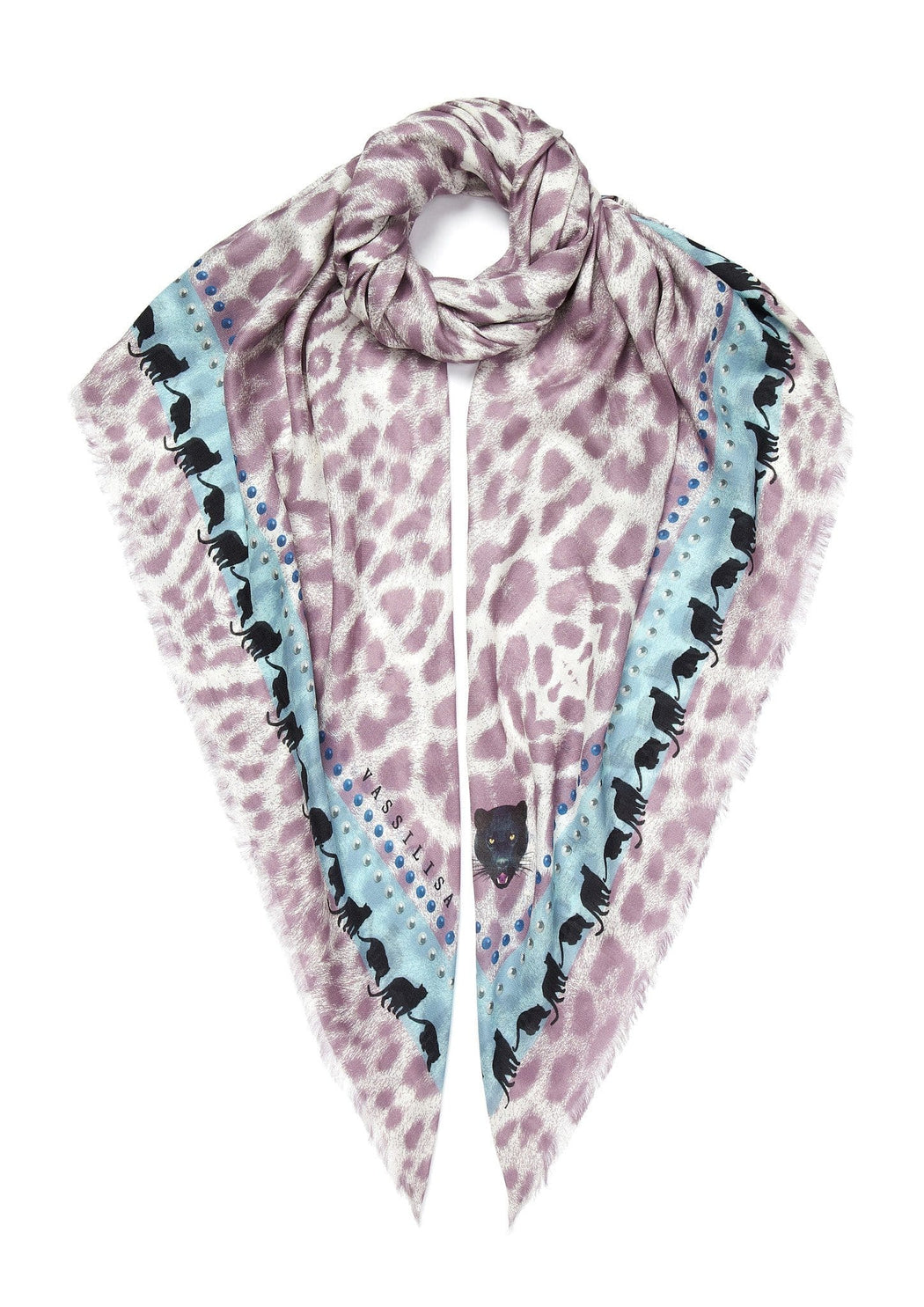 VASSILISA Scarf in Lilac Colour: Leopard Print
Exquisite designer scarf by VASSILISA, leopard print in tender lilac colour is modern, attractive and special. A beautiful scarf to wear both dressed up and down. Ultra soft.
140x140cm
Eco-friendly composition: 10% Cashmere, 90% Modal (made from beech trees).
Made in Italy, with the most prestigeous certification of quality and non-toxicity
Dry-clean, Handwash, Machine Wash 

30°C. Dry Open. 
"There are many things special about VASSILISA luxury scarves, the fit, the quality, the authentic design, the perfection of colour" - Nadja, London