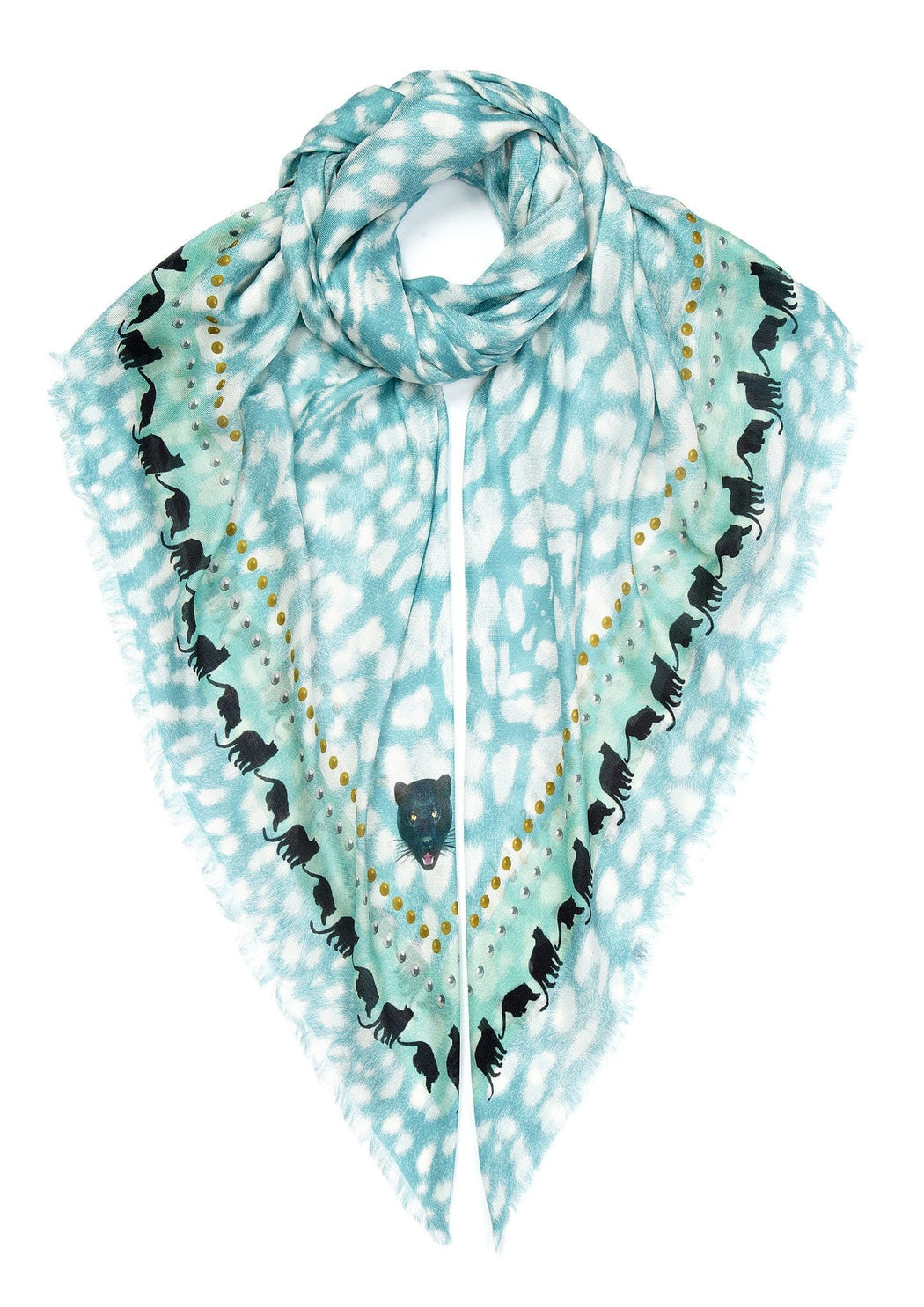 VASSILISA Scarf in Light Blue Colour: Leopard Print
Exquisite VASSILISA leopard print scarf in light blue colour. Incredible softness and luxurious quality of this item will bring you joy in wear. Fantastic in travel, with white clothes and footwear.
140x140cm
Eco-friendly composition: 10% Cashmere, 90% Modal (made from beech trees).
Made in Italy, with the most prestigeous certification of quality and non-toxicity
Dry-clean, Handwash, Machine Wash 30°C. Dry open.
"I travel with these everywhere" - Tracie, International Stylist