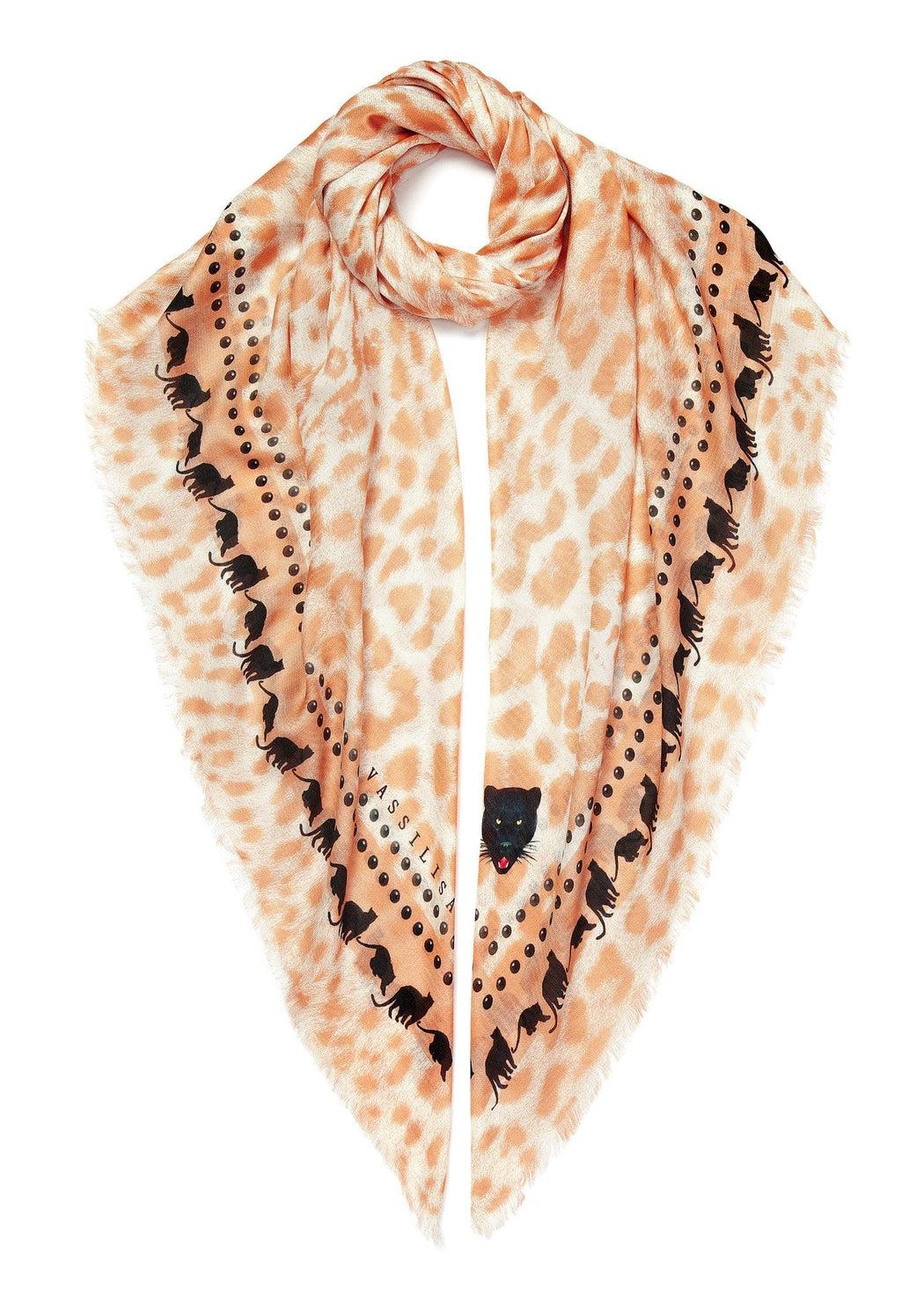 VASSILISA Scarf in Beige Colour: Leopard Print
Incredible leopard print from VASSILISA London, interesting and subtle. A versatile item to wear dressed up or down, suits both light or dark palettes. Ultra soft material, finely crafted in Italy. 
140x140cm
Eco-friendly composition: 10% Cashmere, 90% Modal (made from beech trees).
Made in Italy, with the most prestigeous certification of quality and non-toxicity
Dry-clean, Handwash, gentle Machine Wash 30°C (dry open). 
"I wear them with great joy" - Cate, Actress, Hollywood