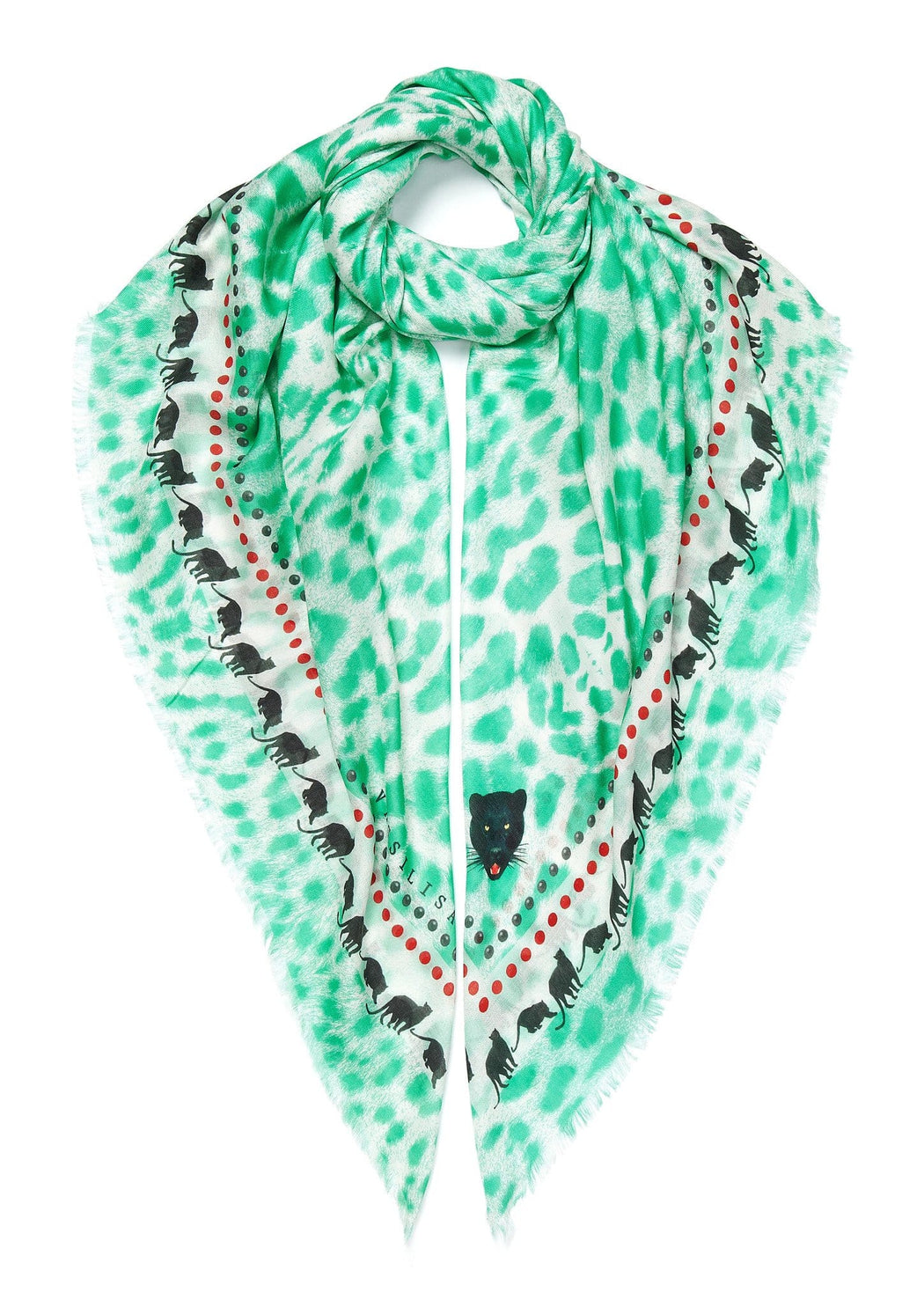 VASSILISA Scarf in Turquoise Colour: Leopard Print
Incredible leopard print, green colour promises to be the most important colour in the upcoming seasons. Soft, ecologically certified material, luxuriously crafted in Italy. You won't be left unnoticed in this special designer item. Perfect in spring and summer, while traveling, on the beach, doing sports and evening time.
140x140cm
Eco-friendly composition: 10% Cashmere, 90% Modal (made from beech trees).
Made in Italy, with the most prestigeous certification of quality and non-toxicity
Dry-clean, Handwash, Machine Wash 

30°C. Dry open.
"There are many things special about VASSILISA

 

luxury scarves, the fit, the quality, the design. What I especially like about them is that, while the dry cleaning is typical for scarves, these can be gently hand-washed. Which I really prefer, because I want to keep everything chemicals-free and fresh. It is essential, though, to dry them open or semi-opened. These scarves can also be gently ironed. So fabulous and fresh. This is where high-quality

 

pays off" - Nadja Solovieva