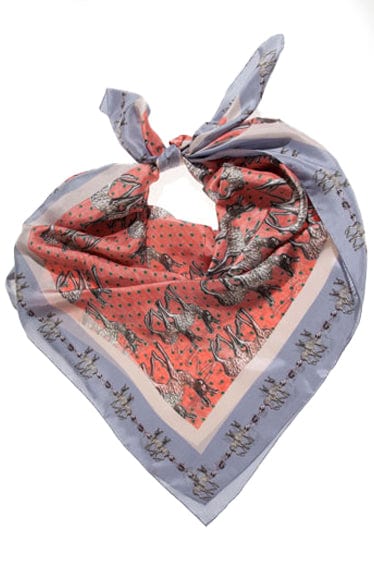 Silk VASSILISA Scarf in Pink: Bambi Print
Sensuous, large 100% natural silk chiffon scarf, with hand-rolled edge. Adorable bambi print is uplifting to the mood, especially in fresh pink colour. Slightly sheer and sensuous it can be worn as a classic neck scarf, to an evening event, as a sarong on a beach, a bow on a bag handle, and in many unforgettable classic and creative ways. Particularly handy in summer.
Size: 132 x 130 cm
Composition: 100% Silk Chiffon
Made in Benelux
Care: Dry-clean, usual fine silk care.